What is the AQL?
The Acceptable Quality Limit also is known as AQL, in this process usually used to ration & determination of product order. Acceptable quality limit (AQL) sample to find whether or not the entire product order has met the client's specifications. We can easily identify our product have been pass or failed by inspection report in selected AQL. AQL signify the least quality you're ready to tolerate in an order.Our inspectors control your products according to your specifications and inspection standards (ISO 2859-1).
How do we determine the AQL sample Size & Number of Acceptance?
Our inspector are available to ensure you to select the inspection and AQL that is correct for your requirements.GIM help you select your AQL, the choice must be made among 3 levels of requirement, and Level II is the standard for more than 95% of inspections.The defect level must be determined with the help of the 2nd table, the scale ranges from (0 to 6.5).
Critical defects are a danger to the user and are not in compliance with current regulations. (The limit is 0%).
Major defects affect the operation of the product or have appearance problems that can reduce sales. (The limit is 2.5%).
Minor defects do not limit the use of the product, but make it sub-standard and could affect sales (the limit is 4%).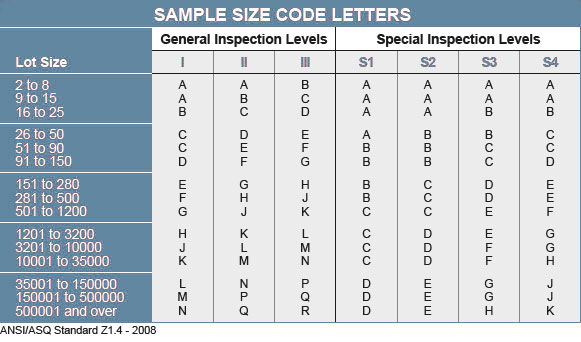 You must first choose the number of products to be inspected, and for that, you select the number for the batch in the left column of the table. If you want to inspect a batch of eleven thousand (11000) items, that is the letter M.
Your code letter then is M, so you randomly select a batch of 315 samples out of the overall figure of 11,000.
Limits not to be exceeded for the order to be accepted are:
0 critical defects
14 major defects
21 minor defects
Benefits of AQL
Acceptable Quality Limit (AQL) offers some benefits that come to an end to make AQL sampling a popular methodology for managing goods quality for the majority of traders manufacturing consumer products.
Save time during an inspection:
Cost effective:
AQL sampling offers clear inspection results:
AQL standards are highly flexible:
Global Inspection Managing is analyzing, measuring & testing during production for our client satisfaction.